Created this Snowflake card using Joys of the Season
card option.


















Inside of card:














Entering this into the following challenges:


1. 2 Sisters Challenge Blog #69 Christmas unlim entries 2nd entry ends 12/16

2. ABC Christmas Ch Y Is for YIPEE Anything Christmassy Goes
unlim entries 5th entry ends 12/19


3. A Muse Studio ends 12/18


4. Christmas Blog Challenge Let it snow, let it snow, let it snow! ends 12/14


5. Fantabulous Cricut #90 Rolling in Ribbon endfs 12/18

Ribbons are such a wonderful way to add detail to your Cricut creations. Whether you are making a card, designing a scrapbook layout, or creating an item to decorate your home, ribbon can be just the right embellishment to finish things off. This week, we are challenging you to use ribbon on your projects.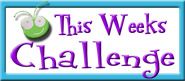 #90 – Rolling in Ribbon
Add ribbon to your project (and remember to include a Cricut cut too)

6. Hooked on Craft Challenge #14 Christmas unlimk entries 1st entry ends 12/23


7. My Sheri Crafts #75 Let It Snow Snowflakes unlim entries 1st entry ends 12/23

We would like you to
create a card/project that features snowflakes
!
8. Raise the Bar It's Beginning To Look A Lot Like Christmas
unlim entries 7th entry ends 12/28
Challenge #86

9. Shelly's Images unlim entries, 1 snow & then anything goes 6th entry ends 12/14

There's no business like SNOW business
10. VO Stamps Victorine Original #23 Christmas Ch unlim entries 1st entry ends 12/25

11. Whimsical-Designs Christmas/Winter themed & must incl something sparkly
unlim entries 3rd entry ends 12/21

"Winter Fun" Whimsical Designs Challenge
Joys of the Season Cricut cartridge flake1 card option 4 1/4" x 5 1/2"
Paper:
4 1/4" x 5 1/2" Base core'dinations Gem Sapphire
lily sugar-coated cardstock - heat embossed sentiment & used behind the snowflake cut
the Paper Studio Classic Snowflakes Blue
Bobbin Ribbon 5/8"
Fiskars corner rounder
Stampedous PearLustre Sapphire embossing powder
Terrifically Tacky Tape
the Paper Studio Snowflakes clear stamp - It's beginning to look a lot like Christmas