Rcvd a new tool, MISTI, which stands for Most Incredible Stamping Tool Invented, that I ordered from Sweet Petunia. Pleased with how fast it was mailed to me. Pleased with the tool. It is wonderful for stamping both clear & cling stamps.
I made the following Easter card using the MISTI. Stamped Tim Holtz chocolate bunny mini blueprint stamp using brown ink.
Cut a Cardz TV "Easter Punnies" stamp to separate the word 'chocolate' from the rest of the sentiment. I have cut sentiments a couple times. I have better luck with cutting and stamping in different inks than with using a wipe to remove ink not wanted. I have better luck with cutting and stamping in different inks than with using washi tape over the part I want to stamp or not stamp when changing inks.
With the MISTI tool I placed the sentiment without 'chocolate' word and stamped in black on each of the cards I made. Then I cleaned the sentiment while still on the MISTI with a wipe, placed the 'chocolate' word where it fit, removed the other words and stamped the 'chocolate' word in brown on each of the cards.
Trimmed the pink cardstock after deciding to put the ribbon in right corner. Added ribbon after stamping was done. Used layers and made the brown layer a bit bigger than base to complement the chocolate theme.
I made 8 of the same card. First card was a trial of placement of the stamps which I changed to allow for ribbon placement. Other was a mess up when I did not have the pink cardstock placed properly in the bottom left corner so the stamping of part of the sentiment, word 'chocolate' was a bit off. So, I have 6 of the same card.
I would like for Tim Holtz to come out with a stamp & die set for the chocolate bunny blueprint both in mini & large so I could use black for the sketch lines, brown for the bunny, green for the grass & different colors for the bow & possibly the flower in the grass. I guess I could multi stamp this and use the MISTI tool with different colors and fussy cut out with TH scissors but my scissor cutting is not always the best. Perhaps I'll give it a try.
Supplies List
ink: Memento Rich Cocoa VersaFine Onyx Black
paper: cardstock - brown, pink, yellow
ribbon: Easter
stamp: Cardz TV "Easter Punnies"
Tim Holtz: stamp - Chocolate Bunny Mini Blueprint
tool: MISTI
Entering this into the following challenges:
3/20 Suzy Bee's Ch#69 Anything Goes w/ Twist ... Spots and/or stripes UE 3/14
3/21 Pile It On #60 Use 3 of something UE 3/15
3 of something - 3 pieces of cardstock
3/22 Simon Says Stamp Mon Ch: Lions & Lambs, on my! 5E(#5) 3/16
3/23 Scrappy Moms Stamps Terr Tues Ch - Pink & Yellow UE 3/17
3/24 C.R.A.F.T. Ch303 Mother's Day/Female 5E(#1 - Female Card) 3/19
3/24 DL.ART Thankful Thurs Ch#152 Anything Goes/TY
13E(#8) 1Eperday no stack 3/12
3/24 Simon Says Stamp Wed Pinterest Insp 5E(#3) 3/18
Pinterest Insp - chocolate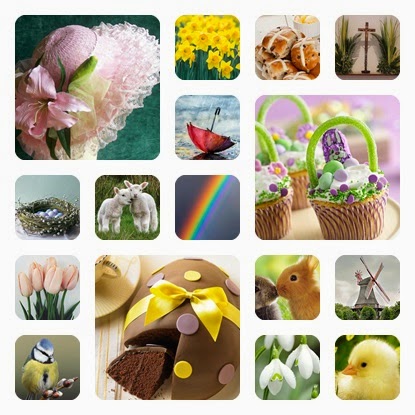 3/26 Cardz TV Card Des Ch #5 Spring 3E(#3) 3/13
3/28 Artistic Inspirations Ch#128 Anything Goes w/ Twist of Easter UE 3/16
3/29 Craftin Desert Diva Link It Up & Craft It Up Linky Party Easter Ch#51 UE 3/

16
3/30 Cuttin & Stampin Ch 10 Girly 3E(#1) 3/17
3/31 DL.ART Mar Linky Ch 1Eperday/no stack 3/1