Created this Halloween Favor/Treat Box using a Cricut online Design Space project which was free since I have a subscription.
Supplies List
adhesive: glue dots, red tape
Cricut: Skull Favor Box 2 1/2" high once assembled - from online Design Space
ink: VersaFine Onyx Black
My Craft Spot: die - Halloween Shapes - Bottle Tag
stamp - Halloween Potions - Bottle, sentiment
paper: cardstock - DCWV Amber Autumn Stack (pattern for box base), red, silver glitter (lid)
ribbon: the Paper Studio Skull & Crossbones
Recollections Glitter on a Roll Skulls & Crossbones
tools: MISTI
Entering this into the following challenges:
10/20 Simon Says Stamp Wed Color Insp 5E(#5) 10/14
C

O

L

O

R

I

N

S

P

I

R

A

T

I

O

N!

Here is a fabulous inspiration board, created by the lovely

Jenn Shurkus,

to help us!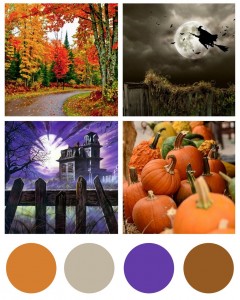 10/23 Catch the Bug - Oct BINGO 3E(#1) 10/17
1st row - Border (Skull Glitter Tape), Ribbon (Skull ribbon), Fall theme (Halloween is in the Fall)
10/23 Suzy Bee's Ch 99 Anything Goes w/ Twist ... Autumn Colors UE 10/17
10/24 Craft Your Passion Ch284 Always Anything Goes 3E(#3) 10/19
10/24 Glitter N Sparkle Ch159 Halloween (Cute or Spooky) 3E(#3) 10/18
10/24 Pile It On Ch#91 Fabric/Lace/Ribbon UE 10/18
10/25 Die Cuttin Divas Ch238 Picture Insp 3E(#2) 10/20
~ Picture Inspiration
~
colors, any image.....etc
10/25 Fantabulous Cricut Ch#262 Autumn 3E(#3) 10/12
10/25 Simon Says Stamp Mon: Monster Mash 5E(#2) 10/19
10/26 Scrappy Moms Stamps Terr Tues Ch - Happy Halloween UE 10/20
10/29 CardzTV 3D Des Ch#3 Halloween Treat Holder 3E(#2) 10/16
10/31 Crafty Hazelnuts Patterned Paper Oct 2015 Ch UE 10/1
10/31 OSAAT #248 Anything Goes w/ Halloween Colours UE 10/18